SoPure Every Purpose Cleaner & Degreaser - Nature's versatile grime eliminator
Sale price Price R 79.95 Regular price Unit price / per
Tax included.
Happy people. Happy planet.
Our revolutionary SoPure Every Purpose Cleaner & Degreaser easily cleans, kills germs and eliminates unwanted odours, effectively penetrating and lifting heavy and general oil, grease and grime from all hard surfaces, kitchen counter-tops, appliances, work surfaces, machinery and walls without using harmful chemicals or additives. Free from fake scents and anything animal, our innovative pure formulation is 100% non-toxic. Gentle on glass surfaces. Kind to everyone and the planet. Biodegradable. Not tested on animals. Just full of good nature. 
tough on grease & grime
natural anti-bacterial
odour neutraliser & eliminator
active grease cutting technology
made with natural preservatives & essential oils formula
whole earth friendly
full of good nature
Free of nasties – happy people.
No triclosan, no chlorhexidine, no methanol, no sodium hypochlorite, no benzakonium chloride, no phosphates, no formaldehyde, no synthetic colourants, no fake fragrances, no petrochemicals, no parabens, no animal fat ingredients, no hydrochloric acid, no chlorine-bleach, no phthalates, no isopropyl alcohol, no ammonium chloride, no toxins, no synthetic chemicals and no ammonia.
Full of nature – happy planet.
Made from a 100% naturally powerful cleaning combination of pure aqua, Coco Glucoside, Alcohol Ethoxylate-Deceth-8, Natural Sugar Cane Alcohol, Tetrasodium Glutamate Diacetate, N-Alkylaminopropyl Glycine 0,1%, Citric Acid, Sodium Citrate and Cymbopogon Citratus (Lemongrass Essential Oil).
Healthy people. Healthy planet.
Customer Reviews
02/13/2022
Nadia A.

South Africa
I recommend this product
Ultimate Grime Fighter
The only thing that degreases my glass top cooker without leaving a film
02/03/2022
Marica O.

South Africa
I recommend this product
Versatile product
I love it and even use it on really messy dishes!
04/11/2021
tracy c.

South Africa
I recommend this product
love this product. its healthy and it works
great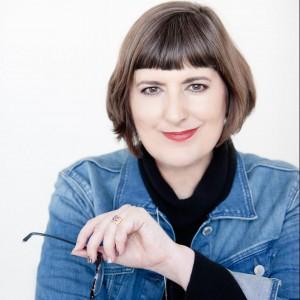 AO
03/24/2021
Ann O.

South Africa
Versatile Grease/Grime Buster
This is my go-to for greasy pots/pans, braai grids, etc. After soaking, the dirt/grease/grime slides right off. It can be used on stovetops etc. as well. It is one of my favorite So Pure products.
01/31/2021
Tracy C.

South Africa
Every purpose cleaner and degreaser
Very good